The Solution
The Cybersecurity Pulse™ assessment solution is a perfect starting point for small-to-medium sized businesses, providing a picture of today's cybersecurity environment and a roadmap for future improvements, however, if your business is required to comply with multiple frameworks or is subject to compliance audits, we are pleased to introduce Cybersecurity Pulse+ ™.
Pulse+ includes the ability to deploy multiple frameworks across your organization as required, as well as the ability to upload and manage evidence attached to each control, providing compliance auditors with a one-stop repository of audit responses and supporting documentation.
Supported frameworks include: NIST CSF, NIST 800-171, CMMC,
ISO 27001 NIST 800-53, OSFI, NERC CIP, PAS: 1885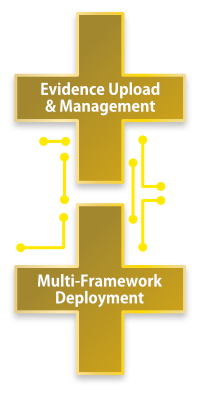 Features
Currency
CAD

USD

Solution Features

Pulse

Pulse+
Cybersecurity Pulse Assessments and Executive Dashboard
One-on-one administrator walk-through
Dedicated onboarding support for three months
Role-based deployment
Plain-English scoring
User-friendly executive dashboard
Initial assessment results review
1 hour
2 hours
Annual education or prioritization session
1 hour
2 hours
– your choice of staff education, board eduation or prioritization session
Multiple frameworks per site
Compliance evidence upload and management
Cost per site (business unit)
Contact for pricing
Contact for pricing
Education and Phishing Campaign Management
Online educational videos
Simulated phishing emails
"Set and forget" education and phishing campaign administration
Campaign results displayed on executive dashboard
Cost per enrolled user1
Contact for pricing
Contact for pricing
Additional Services
In Class Education/Webinar
Custom pricing
Custom pricing
Customized endpoint integration
Custom pricing
Custom pricing
Remediation consulting
Custom pricing
Custom pricing
Are compliance requirements tying you up in knots?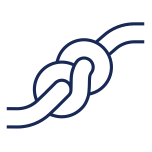 We can help.
Cybersecurity Pulse
Framework-based assessments that include: NIST CSF, NERC CIP, OSFI, etc.
Executive dashboard
User-friendly, intuitive interface
Custom, plain-English scoring Role-based deployment
1 hour post-mortem review of assessment results and 1 hour annual review or educational services

Compliance
Multi-framework deployment
Evidence upload and management
1 additional hour of post-mortem review of assessment results
1 additional hour of annual review or education services